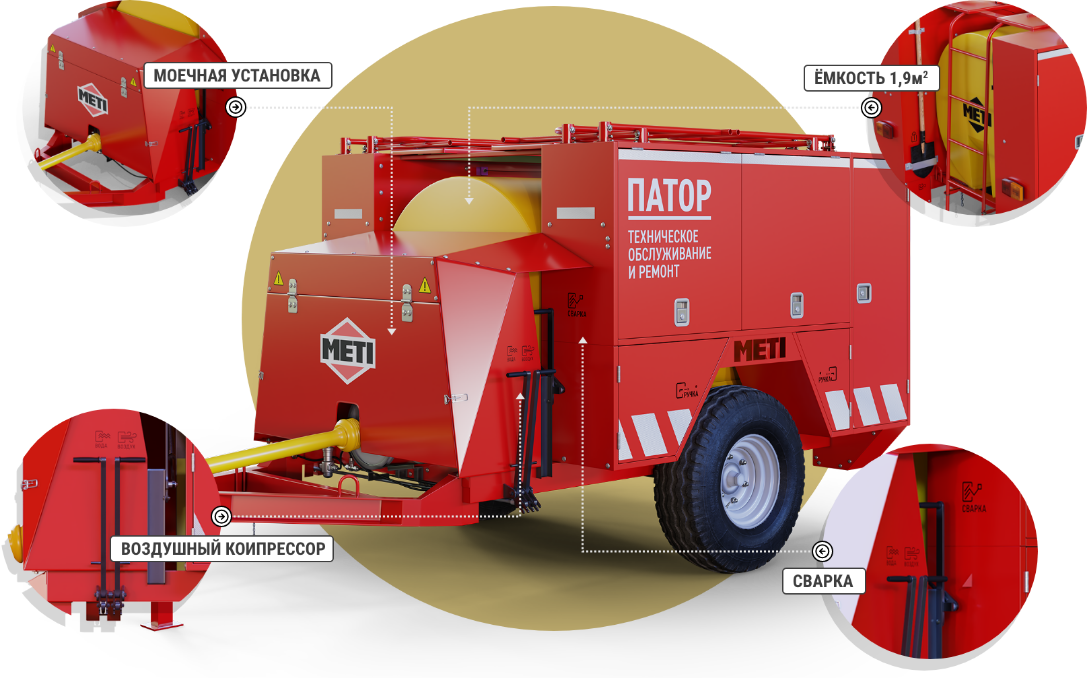 Landing page
Lending was developed as part of the marketing strategy to introduce METI's new product to the market. PATOR is a mobile complex for maintenance and repair of agricultural machinery in the field, designed to work in any climatic conditions.
To create an effective landing page, our team conducted a thorough analysis of the market and customer needs. We identified the main features and advantages of PATOR that may interest potential buyers and developed a relevant narrative.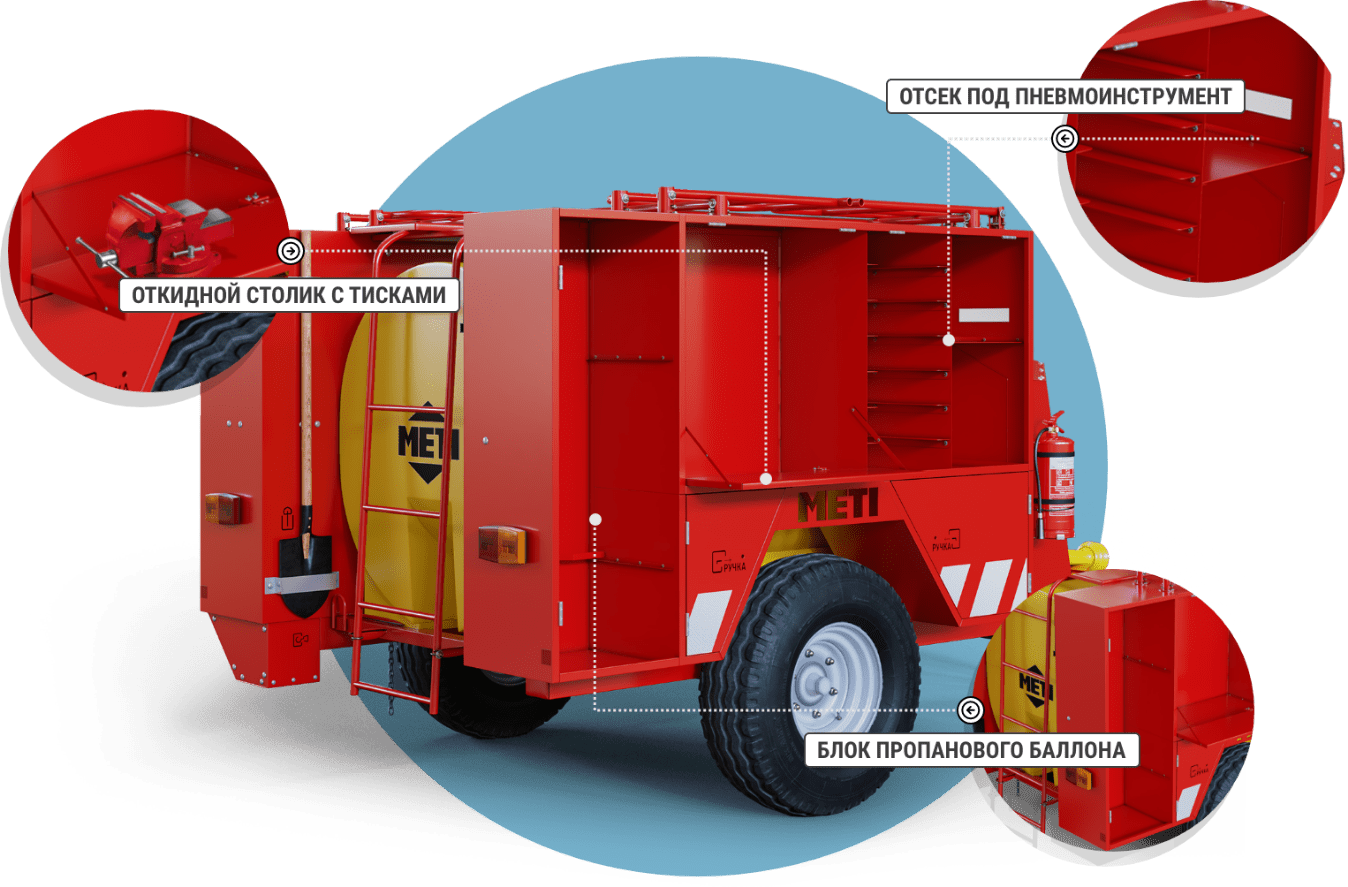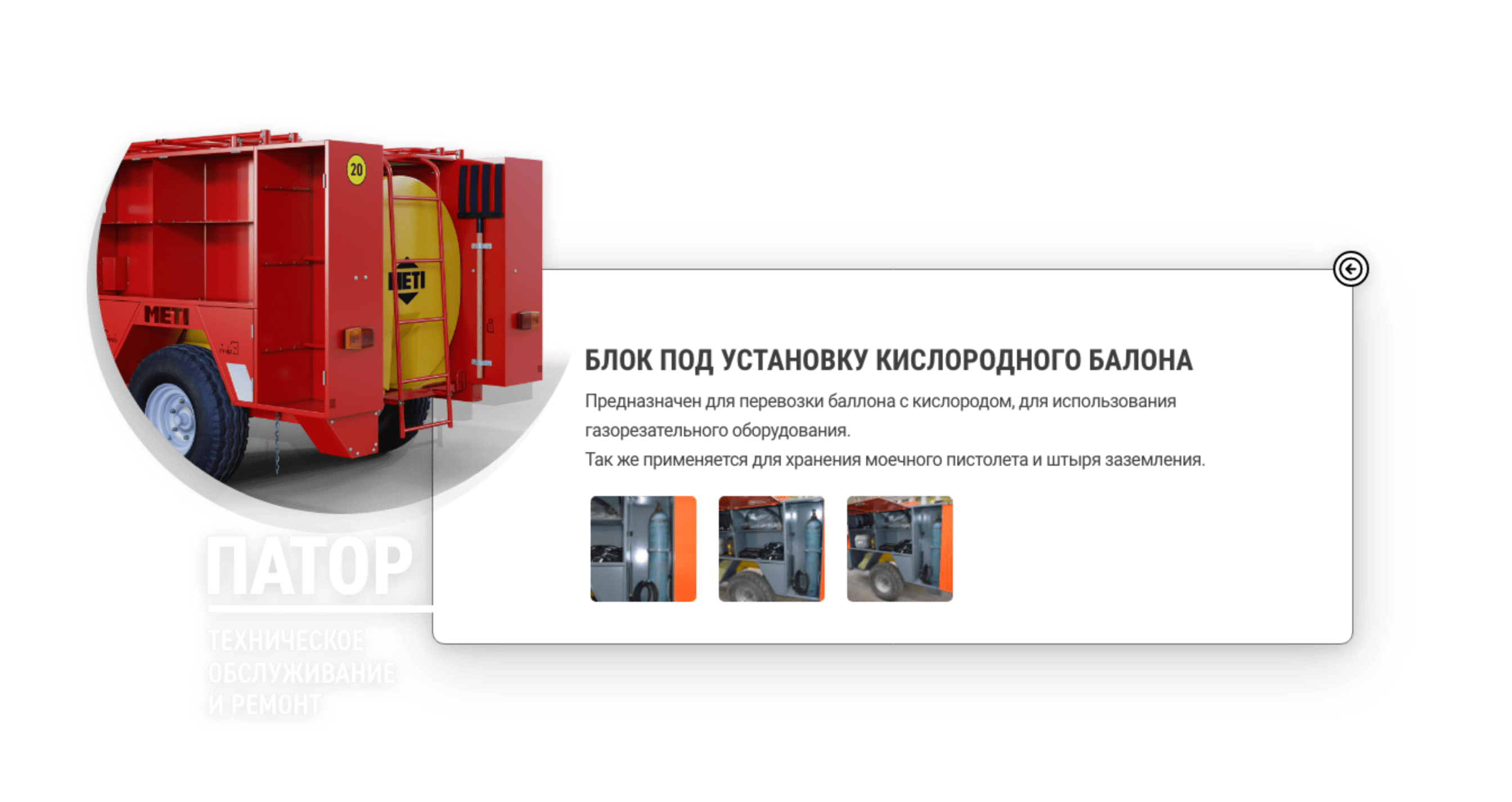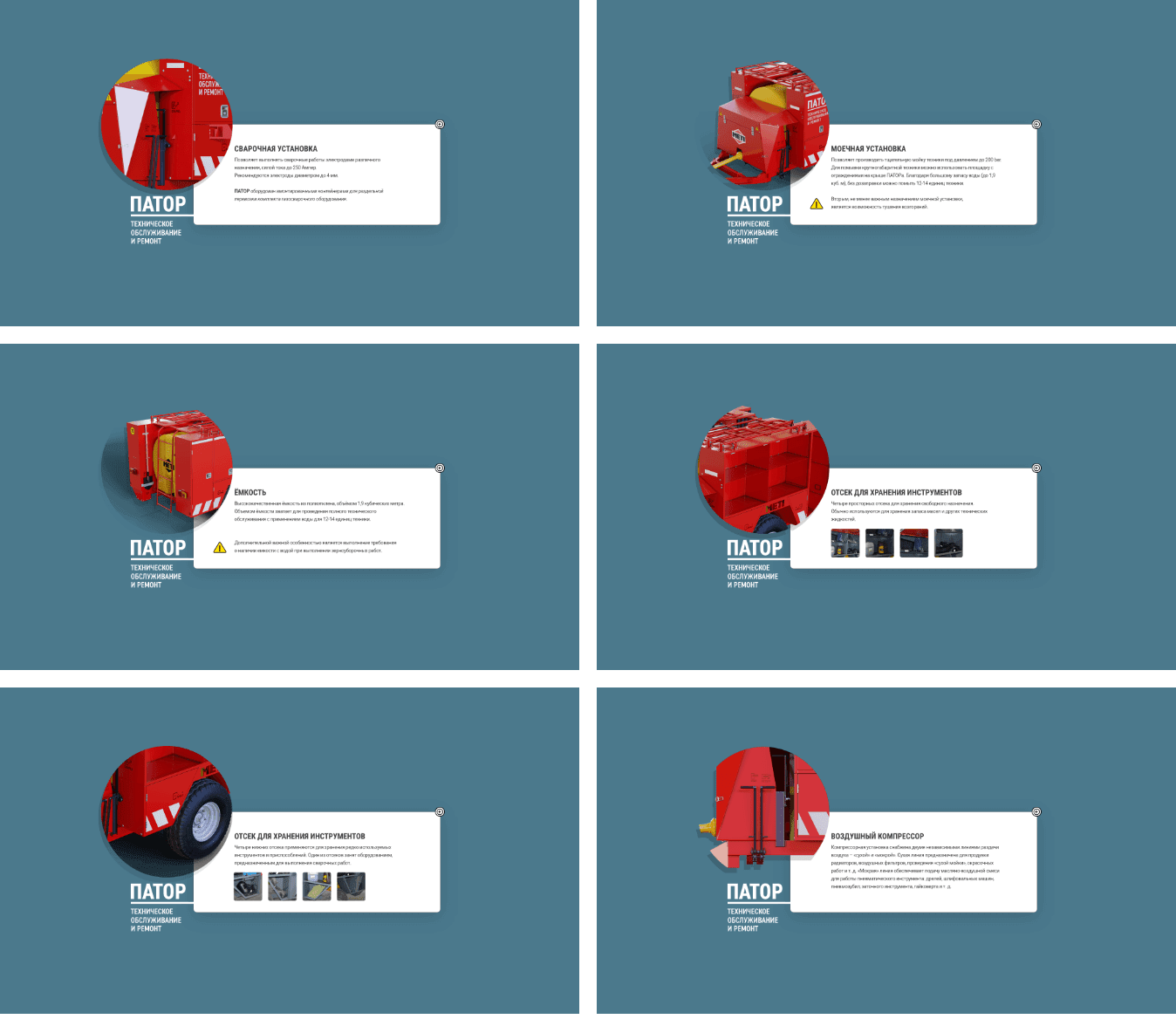 Realization of the task
We created a page design that was simple and clear, with easy navigation and colorful elements. An important accent was the placement of large photos of the product so that customers could better understand its functionality and unique features.

The main content of the page is a description of the product and its features, including technical features, specifications and functionalities.
As a result, our team developed an effective landing page that provides complete information about METI's new product, helps to engage potential customers and increase sales.
More for this client